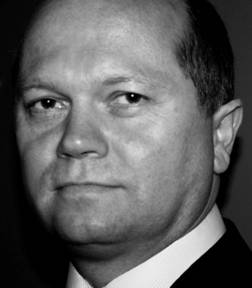 Ian Morton...
...is an independent management consultant, working freelance since 2008, who works with business owners, executives and their teams to convert strategy into delivery. Typical projects include strategic change, IT programmes, spend analysis, cost reduction, organisation change, procurement, performance improvement and revenue expansion.
His main skill is working in a facilitative style to identify opportunities, clarify potential, build detail, improve understanding and create a solid foundation for sustainable change.
Ian has over 25 years experience of business strategy and change in a variety of industry sectors, working in the UK, mainland Europe, North America, China, Africa and Australia. He has been quoted in the press and has published papers on strategy and performance improvement.
Academic qualifications are a MBA with Distinction [Warwick Business School, UK], a MSc in Engineering [University of Warwick, UK] and a Degree in Engineering with First Class Honours [Cardiff University, UK]. Ian also works on a part-time basis as academic project supervisor for Manchester Business School [UK] and continues his professional development with the University of Oxford Executive Education Programme.
Professional qualifications include Fellow of the Institute of Mechanical Engineers and Chartered Engineer status.
He has worked as a management consultant for 15 years. Before this, he worked at Chief Executive and Board level in business.